About Three Pillars Realty
Buying and selling homes is only a small part of real estate. At Three Pillars, we care about more than just a commission. We're on an undying mission to bring as much value to you as possible through transparent real estate practices and philanthropy-driven work. Here's how we do it:
The real estate industry has a very negative reputation, and for good reason. The industry was built on a sales culture rooted in scripts, cold calls and door knocking. With agents trying to find leads in every possible situation.
We set out to change that reputation. Three Pillars Realty is not your typical real estate company. Unlike most companies that see real estate as a numbers game and are motivated by profit, Three Pillars Realty was created with a very different purpose in mind. Driven by our core beliefs, our primary purpose is to create a movement that makes a lasting impact on our community. Impact is not made by simply helping people buy and sell houses. Helping people buy and sell houses is merely one of the vehicles we use to make bigger impact.
We help our clients get superior results by adhering to our documented approach. Using the investment principles of Warren Buffett, the psychology of Steve Jobs, the ingenuity of Elon Musk, we help our clients bank as much as $30,000 more than similar homes on the market. Consistency leads to predictability. Predictability leads to greater profits. It isn't one of those empty promises, there are plenty of success stories to back it up.
The journey has just begun. We need your help. To help creating lasting impact, Join the Movement.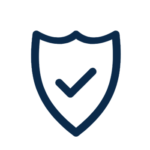 Protect Your Client

Most home sales have two ends: a buyer and seller. These people are rarely represented by the same authority, or real estate agent. We strive to protect our clients from the tactics that have given the real estate industry a bad name while making our work transparent and easily understandable.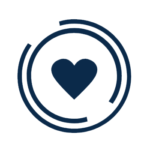 Respect Yourself
This is for both our real estate agents and our clients. If everyone in a transaction is treated with respect, we're one step closer to making this a better industry and a better community through the power of positive experience.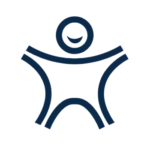 Content not Begging
We're never going to send you spam and harass you for business. We provide content through our newsletter, podcast, book, and blog. With this content, we hope that you'll feel confident in every choice you make from real estate to everyday decisions. We're here to empower individuals and business owners.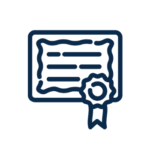 Be Aggressively Authentic
There's nothing worse than that cheesy realtor smile and the talk a big game approach. We're here to be nothing short of ourselves. Sometimes that's a suit, others it's a golf shirt and boat shoes. We want you to know who you're dealing with, and that's a group of individuals as unique as your family.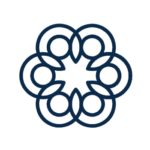 Encourage Collaboration
Our efforts wouldn't be what they are without the team that stands behind them. From our publications to your home buying or selling experience, we believe in the spirit of partnership to create a lasting effect.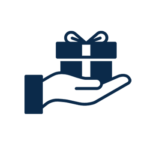 Give More Than You Get
Why do we aim to provide value? Because we believe in giving more than we get. It isn't just about the sale here; it's about driving our consumers forward in an educated way, and about building communities to be better each and every day.
Inspire Others
We believe in the effect that we can have on others. With a value-driven approach that is centred around providing value, education, and philanthropy, we believe that we can inspire others to create an impact and donate to important causes in their community. We believe in being bigger than ourselves.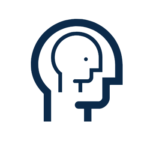 Check Your Ego
There's nothing worse than ego. It doesn't matter that real estate is our business; we check our egos at the door and will never go over our clients' heads with real estate jargon or a terrible attitude. No egos here.
Work With Us
Do you believe in these values? If you do, it sounds like we have something in common. If you'd like to chat with a member of our team to build value or work through your real estate sale, we're here to help.