We talk about building value, but we also hit the pavement to prove it each and every day. The success of our clients is the most important part of real estate for us, and we have a unique method to helping you find it. From finding properties to helping you sell your first home, we truly enjoy helping. Read the stories that make our home buying and selling experience second-to-none.
Niagara Region's Best Real Estate Property Stories
Below, you'll find stories of families that have bought and sold their homes with Three Pillars Real Estate. How realtors price homes is an ever-changing diagnosis, and we're here to help you take advantage of the nuances of the industry no matter where you are in the homeownership process. One of the ways that we help you create value is by helping you maximize your profit and minimize your spend. Here's how we've done just that.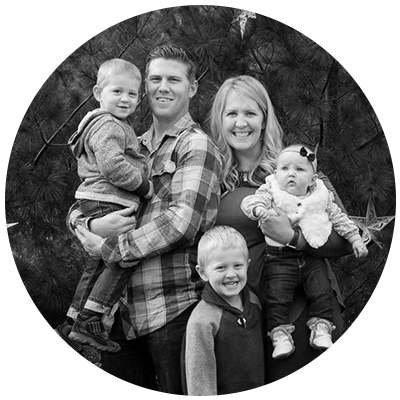 Dwayne and Nicole
Sold in Grimsby, Sold in 1.5 days Extra profit $47k
"For the past couple of years my husband, Dwayne and I have been on the search for our next home. The market was too crazy and we just kept putting it on the back burner. Then an opportunity arose through friends to finally get everything that we were looking for. Neil was the realtor that was involved and we decided to meet with him. We were a little apprehensive because of the way we and most others perceive Real Estate agents. Neil came into our home, sat down and immediately we were comfortable. It was very informal and we got to know each other. Dwayne said, 'normally I don't really like people but I didn't want to kick this guy out of my house!" — Nicole Muis, Seller.
Read Their Story
"Neil was very helpful with recommendations on how to spruce up our house and was so considerate of our situation with our 3 little ones. We also both read his letters and book and really enjoyed the style of his writings as well as the great information. It was a crazy time but it paid off, our house sold in just over a day and we were all so excited and relieved. Neil got us a great price for our house and the closing date we wanted. Overall it was a great experience and we can't wait to be in our new home!" — Nicole Muis, Seller.
This is the story of Dwayne and Nicole. A great couple I had the privilege to help thanks to the referral from a past client and friend of mine and now a mutual friend of ours, Michelle.
Dwayne and Nicole have 3 great kids all pre-school age and as any parent knows little kids can definitely be a handful. They were living in a nice 3 bdrm semi in Grimsby but were looking for a bigger home for their growing family. Like most people though, to be able to move into a bigger home they also needed to sell their current one.
To fully understand what we faced and how committed to the approach that Dwayne and Nicole were you will need to know the timelines. I first met Dwayne and Nicole on December 6th at 7pm, 18 days before Christmas eve. I was fairly certain there would be an opportunity to find the house they were looking for in the coming days and we needed to begin the preparation. Turns out that opportunity did happen and we put the offer in on their new house and on Tuesday December 13th it was accepted. For those of you keeping track that is now 11 days until Christmas eve.
Now, as I mentioned earlier to be able to buy this new house they now had to sell their current home. Also, in the seller's marker that we are in sellers are not accepting a "condition on the sale of your current property" type escape clause so that meant we needed to get this sold and closed quickly or Dwayne and Nicole would be in a really tight spot. Of course, our approach is focused on maximizing profit but in this case, we also had to do it quickly and there was no going back, no escape, no plan B.
Let me tell you a little about their current home. It is in a nice quiet area of Grimsby across from an elementary school, 1 minute from the QEW on ramp and close to parks and walking trails. All good. The furnace was 29 years old, the roof needed doing and the windows are all original at least 30 years old, with older laminate flooring and carpet, no garage. Not great. Replacing the furnace, roof and windows would be at least $15k-$20k.
To make it more interesting a similar home sold a few months earlier for $318k. That home was a semi-detached as well but it had an attached garage and a brand new fully finished basement. To finish a basement in a semi is approximately $10k and adding a single car garage is another $20k. So, the last comparable home had $30k more in 'additions' and ours needed $15k in work.
For those that don't know me I'm not a skinny suit wearing, have a scripted slick answer, look like a Calvin Klein model, smooth talking sales guy. That's not me. I am a plain-speaking person who believes my job is to help my clients maximize the profit of their largest investment, not to sell them. So, I spelled out to Dwayne and Nicole exactly what our situation was.
We are tasked with selling your home, at Christmas, knowing it needs a new furnace, roof and windows. The basement is not newly finished and it doesn't have a garage. Basically a $45k deficit. No way around it, we had our work cut out for us. Then again, it's no secret where we always start the process.
Step One: Execute "The Approach."
Keep in mind, this all played out over just a few short days before Christmas, with 3 little kids. In other words, they had access to every excuse in the book to justify doing the bear minimum to get the house ready.
They could have said "NO" to painting the bathroom. They could have said "NO" to doing some trim work. They could have said "NO" to moving furniture out & around. To relocating their Christmas tree (yes, we had them move the tree). They could have said "NO" to replacing an outside electrical box. But they didn't.
That's not who they are. Instead they said, "YES." Dwayne and Nicole, in 8 days from Dec 12 to 20th, executed every single suggestion made to them. And in that light, they are no different than all of my most committed clients. However, where they are different is that they did it in record time and at a crazy time of year. I find that when presented with a clear path to success, most are more than happy to do what they can to put themselves in a position to win. Dwayne and Nicole did just that.
Their diligent execution enabled us to schedule our photographer, Kate, to photo the interior of the home on Tuesday December 20th. Normally getting the photos turned around and the virtual tour and website built takes a week but Kate was so great and understood the pressure Dwayne and Nicole were under and she stayed up very late getting it done so we could list it the next day the 21st, 3 days before Christmas eve. Talk about an A+ team member.
Results:
We listed the home for $329,000 ($11k more than the similar home sold for) and on December 22nd we accepted an offer of $320k. Now most agents brag about how much over asking they sold homes for. Don't be fooled by that, it's a scam. Undervaluing a home to try to get a bidding war only benefits the agent not the seller. Just because it sold for over list doesn't mean they had the right list price to start with. In this case, we didn't get over asking but we also didn't replace the furnace, windows or roof ($15k-$20k) We also didn't put in a brand-new basement or garage ($30k). So, we saved $45k on reno's and still got $2k more than the similar home for a total of $47k in extracted profit for our clients. Now that was a great Christmas present
I get a lot of questions and even the occasional snicker about The Value-Driven Approach to Sell Real Estate. What does that even mean, they ask?
Well, it's surprisingly simple and yet utterly complex. It's about knowing what to watch for and what to listen to, in order to detect and protect your profit margin. Sometimes it's about uncovering a home's hidden value through extensive renovation work. In other instances, like this one, it's more covering all the bases, to ensure that not a single penny of equity falls through the cracks.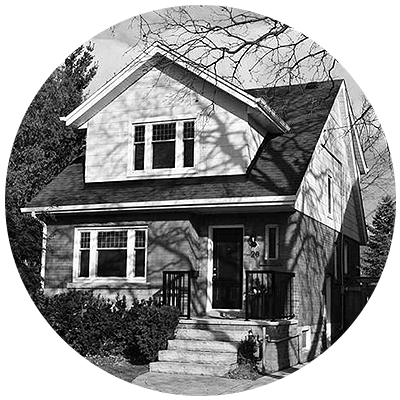 Mary Marcuzzi
Bought in Hamilton - Westdale Village near McMaster University. Under asking price.
"I would like you to know how grateful I am for the role you played in the purchasing of our house.  You were outstanding as a realtor, realistic in setting expectations, a good negotiator, quickly responding to any questions or concerns and very accommodating to the timing of meetings and viewings. You were always ready with a referral (only when asked) to extremely experienced inspectors, trades, and services. And your knowledge of construction related issues is very impressive and was appreciated as I tried to figure out what would be required both structurally and aesthetically.
But most of all you were always willing to help with whatever was needed to ease the stress of the process. Whatever was needed to keep things easy for me (not necessarily you!)
I will refer to all my family and friends and hope our paths cross again soon. Best regards." — Mary, Homebuyer
Read Their Story
I originally met Mary through a referral from a colleague in Toronto.  We deal with a lot of people from the GTA moving to the Hamilton / Niagara area.
Mary was looking for a home near McMaster university in a nice area and a home that didn't need a lot of work and was pretty much move in ready.  The Westdale Village area is a great little neighbourhood similar to Bloor West Village or the Beaches area in Toronto.
Anyway, she was looking for a home for her son who was attending McMaster and didn't want to pay rent as that was throwing money away.  She wanted a nice home, that would be a good investment and potentially be a home for her and her husband to move to down the road when they wanted to sell in Toronto.
I find that with most buyers there is always great energy and excitement at the outset of every new home search.  There is nothing quite like the feeling of adventure and curiosity that seems to come with buying a home. This was no different.
However, in this market things are flying off the shelf so to speak.  So the best way to beat that is to educate the buyer about how the market is currently working and what we need to do to get her the home she wants.  Mary was great.  She asked a ton of questions about the areas, the properties, the city, etc.  The best part was that she also listened to the answers and the approach I had laid out on how we would finding and acquiring her new home.
As I said this market—the one that has seen home prices increase as much as 30–40% (or more in some areas) over the past few years—has not been kind to buyers. Many have been completely priced out of the market or pushed further outside of their geographic comfort zone.
As the began, we found ourselves in a vicious cycle of 'here today and gone tomorrow.' Properties being swooped up, left and right, with multiple offers from the word GO. It seemed I was always "getting back to her," with discouraging news.
But each and every time it would have been easy to let doubt start to creep in, I'd have a conversation with Mary that would go something like:
"I'm still optimistic. I know we will find our new house any day now … Thank you again for all of your continued assistance and flexibility with me.  I appreciate all of your guidance and approach to things. I  will let you know when something else looks good."
And then, on a non-descript Monday in December, as I was finishing my coffee and my daily search of listings for my clients I saw it.
The perfect house, in the right area, with the right price and it just hit the market.
Knowing how important this opportunity might be, and not wanting to Mary down, I made arrangements for us to get into the house that morning at 11am. Within minutes of stepping inside, I could tell that she'd already made up her mind.
This was 'the one.'
By 1pm, our offer was on the table. Unlike the other times, no competing offers, we beat them to the table.  Of course, to make sure that we had a really good chance, I had already spoken to the listing agents and found out some vital information about the seller which help us craft an offer that we thought would be accepted even though we offered less than asking!  The Sellers were out of town as they were re-locating to the west coast.  So once our offered was submitted it was time to play the waiting game.  Now everyone knows the waiting game sucks….BUT…by 10pm that night, after a little back and forth negotiating, I was very pleased to be able to deliver the news to Mary that their search was over. She was going to be the newest resident in Westdale Village.
As lengthy and as frustrating as the process was to find the home, the next month was equally short and largely devoid of stress. Here again Mary was fantastic.  She was on top of every single request made of her — for financing, for inspection, for appraisal. You name it.
Sure, there were a couple of minor hurdles to clear but nothing Mary, the battle-hardened homebuyer couldn't handle, with grace I might add.
And I'd be remiss if I did not appreciate and recognize Remo our Home Inspector who does such a great job explaining and walking buyers through the Inspection process.  Also Vince, one of our contractors who came through to answer some renovation questions Mary had about the property.  Both guys are part of our team and they have been top notch from day one.
Outside of my wife and kids there is nothing that brings a smile to my face quite like seeing the joy and excitement in Mary's eyes when she got the keys to her new home.   She was a client, she is now my friend.
More Client Testimonials:
"The first thing you will notice about Neil O'Donnell is that he listens more than he talks, a rarity in an industry filled with fast talkers trying to tell you what you want to hear.  Neil has the ability to present choices clearly and concisely, keeping your goals in mind. His professionalism inspires confidence in what can truly be a stressful time. If you want an agent who will thoughtfully answer your questions and keep you informed during the process of buying and/or selling your home, then Neil O'Donnell is the agent for you."

Darcy Val
"Excellent Realtor from start to finish. No pressure or persuasiveness to rush you in making a decision to buy or not to. Gives you time to think about property of interest and works with you based on your guts and market facts. Helps out in everyway to make the deal successful and maintain contact till closing date and even after closing date to make sure no issues. Understands the relationship aspect of business and not just the commission. He went over expectations to ensure the deal went through."

Abdul Raji
"I wanted to say thank you for helping me through this process over the last few weeks. It's been a whirlwind, and you helped make it a little more comfortable. I think I've made the right decision with St Catharines and that house has a lot of charm…Again, thanks very much. I would happily recommend you to anyone looking in the region."

Lesley Heathcote
Get your free copy of the The Value Driven Approach to Sell Real Estate
When the time comes for you to consider a home sale, you will know exactly what to look and listen for to detect your profit margin. Protect your interest from common real estate tactics that are outdated and not in your best interests, make more money, and enjoy the process.