Testimonials for Neil O'Donnell
We pride ourselves on the service that we provide. Neil is one of the founding partners of Three Pillars Realty, and is a proud advocate for the Value Driven Approach methodology. Between his book, podcast, and other content, Neil aims to give back to the community and empower buyers in Niagara and beyond. Read on to see why past Three Pillars clients continue to return to Neil for the real estate decisions.
Niagara Region's Most Trusted Team of Realtors
Here, you'll find real accounts from past Three Pillars Realty Niagara clients. Whether we have helped them buy, sell, or invest, we're proud of the experiences we provide. Check out what other local Niagara residents have to say about their experience with our team, or drop us a line to share yours. We're always here to help.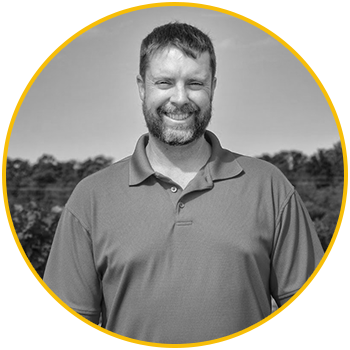 Beverly Samuel
Review of Neil O'Donnell
"Neil O'Donnell and his team from Three Pillars Realty are without a doubt the best realtor we have worked with and offer a level of service far superior to what we know to be on the market. Neil took the time to drive an hour to our house to meet with us, took great care in understanding our needs (for our first rental property purchase), walked us through a variety of options in our price range, while explaining the pros and cons based on his substantial professional and personal experience with rental properties, and found a property for us after one day of viewings. Throughout the purchase process, now post closing, Neil was extremely responsive and always helpful. We highly recommend Neil and his team for your next real estate purchase!" - Beverly Samuel
Jeff
Review of Neil O'Donnell
"Neil helped us find an amazing property that met all of our asks.. ..and within our budget. Furthermore he has an excellent eye for good building practices. And I would know as I'm a contractor . I have told several friends to let me know if they are looking for a great realtor. Long-story-short, we got the house that we wanted and I think Neil and Three Pillars deserve a lot of credit." - Jeff Lewis
Lorraine
Review of Neil O'Donnell
"Neil and his team came highly recommended. They offered helpful advice and tips which we followed and sold quickly and above valuation. Neil was very knowledgeable, patient and guided us through the process under challenging conditions. Working with this team was an excellent experience." - Lorraine Oakley
Amanda
Review of Neil O'Donnell
"Neil from Three Pillars is amazing to work with. He helped us purchase our second home without any pressure. He was always readily available, answered our questions in a timely manner and made us feel comfortable. Due to his background experience in building homes he provided a lot of expertise and knowledge which went above and beyond our expectation in an agent.  Thank you Neil!" - Amanda S
Barb & George
Review of Neil O'Donnell
"We have had the privilege of having Neil O'Donnell work with us on the last two
Properties we have sold , he has been a wonderful asset and has incredible
Vision, we look forward to working with him in the future , his knowledge and trends with the market are irreplaceable" - Barb & George
Trevor Baird
Review of Neil O'Donnell
"Neil was wonderful to deal with and he did an amazing job in getting us exactly what we wanted in a house. He was there when we needed him and made sure that we did not buy a house that we were not 100 percent happy with." - Trevor Baird
S & I Merten
Review of Neil O'Donnell
"It was in the fall of 2017 when we met Neil for the first time. We were intrigued by his approach
to sell real estate because it was very different from the "cookie cutter approach" other agents
have that we dealt with in the past. The result of the sale of our condo at the time exceeded our
expectations. Fast forward to 2020 when our daughter was in the market to buy, contacting Neil
was a natural thing for us to do. And once again, it was the best decision we could have made.
Neil's passion for his chosen profession is obvious, we always felt like we were his most
important client. Neil is a great listener and tailors everything according to his client's
needs. We never experienced any pressure to make a decision and none of our questions went
unanswered. Neil's knowledge in construction is impressive, he pointed out the good and the bad
in every single property we visited. For a buyer information like this is priceless. Needless to
say that our daughter found a suitable home within a short amount of time and considering all the
obstacles this year brought for all of us, we feel that Neil was instrumental in securing it for
her. Even our mortgage broker was impressed with him, she mentioned to us that she now
understands why we insisted on having Neil as our agent and adamantly refused the one she
usually works with. We can't speak highly enough of our experience with Neil and would
recommend his service without hesitation."  -  S. & I. Merten, St. Catharines
Tamara Hine
Review of Neil O'Donnell
"I had the pleasure of working with Neil on the sale of my townhouse. Neil was a great sounding board and gave great, helpful advice throughout the process. Very professional and patient, and always there when I had questions or concerns. Great quick sale! Would highly recommend Neil O'Donnell to sell and / or help you find your dream home! 😃" - Tamara Hine 

More Client Testimonials:
"The first thing you will notice about Neil O'Donnell is that he listens more than he talks, a rarity in an industry filled with fast talkers trying to tell you what you want to hear.  Neil has the ability to present choices clearly and concisely, keeping your goals in mind. His professionalism inspires confidence in what can truly be a stressful time. If you want an agent who will thoughtfully answer your questions and keep you informed during the process of buying and/or selling your home, then Neil O'Donnell is the agent for you."

Darcy Val
"Excellent Realtor from start to finish. No pressure or persuasiveness to rush you in making a decision to buy or not to. Gives you time to think about property of interest and works with you based on your guts and market facts. Helps out in everyway to make the deal successful and maintain contact till closing date and even after closing date to make sure no issues. Understands the relationship aspect of business and not just the commission. He went over expectations to ensure the deal went through."

Abdul Raji
"I wanted to say thank you for helping me through this process over the last few weeks. It's been a whirlwind, and you helped make it a little more comfortable. I think I've made the right decision with St Catharines and that house has a lot of charm…Again, thanks very much. I would happily recommend you to anyone looking in the region."

Lesley Heathcote
Get your free copy of the The Value Driven Approach to Sell Real Estate
When the time comes for you to consider a home sale, you will know exactly what to look and listen for to detect your profit margin. Protect your interest from common real estate tactics that are outdated and not in your best interests, make more money, and enjoy the process.