This month, one of our go-to Mortgage brokers Craig Hogben is going to bring you up to speed on a really cool finance option. Today, he'll be schooling all of us about Purchase Plus Improvements. What is it and how does it work.
---
Article By: Neil O'Donnell
I've done everything from building custom homes, rural estate properties, cottages to simple renovations. However, most of you reading this haven't. Now if you've ever watched HGTV or seen any of the reno's online, you've probably fallen victim to the belief that whatever renovations you are thinking about doing are:
Cheaper than they are;
Simpler than they are; and
You always get what you want.
Unfortunately:
They aren't.
They aren't.
You won't.
Its just the truth. However, fear not! all is not lost. If you've fallen in love with a house but hate the kitchen, there may be a way to finance your hopes and dreams…and turn that crappy kitchen in an great house into just an all around great house.
So how do we make that happen? By adding the cost of the renovation to the Purchase! It's called Purchase Plus Improvement.
A Purchase Plus Improvement programs are available with many lenders but not all so this is where having the right Purchase Broker like Craig is crucial. Now, each program has different rules and procedures but essentially, they all work the same way.
How Does a Purchase Plus Improvement program work?
First, You need to get pre-approved for a mortgage so you know the total number you are approved for.
Let's say you find a house you love, but it's missing a few key things…or a few key things. These can be cosmetic improvements like flooring, or unsexy renovations, like roof problems or outdated wiring. Either way, get your realtor to send the listing to your mortgage broker, discuss the upgrades you want to make and then get two contractor quotes to find out how much this will cost.
NOTE 1: your realtor should have contractors they can recommend, and you need the quotes in writing.
NOTE 2: the purchase price + the renovation costs can't exceed the maximum Purchase you were approved for.
Second, Make your offer. Once your offer is accepted send it and both contractor quotes to your Mortgage broker so they can get to work finding you a mortgage that includes the renovation costs.
Your broker then submits the quotes for improvement and the lender assesses (with an appraisal) that the work you intend to do will indeed increase the value of the property. Important: essentially, they are LENDING you the money for these improvements, so the Lender needs to be on the same page with the renos you want to make.
Once you take possession of the home, you can start the renovations. The money for the renovation part of the mortgage is normally held by your lawyer until the lender confirms that the work has been done.
Third, You do the work, finish the project and notify your Mortgage broker, who will send in an appraiser.
The lender receives the appraisal, and assuming they are happy with the work completed, they instruct your lawyer to release the money to you to pay your contractor.
Straight forward…no problem, right?
Sorry, nothing is every that easy so don't let anyone tell you otherwise. There is a really important caveat to Purchase Plus Improvement plan:
You will need to have between 30-40% of the money for the renovation available to you BEFORE you borrow it. Why? Lenders normally don't lend when project milestones are complete (framing is finished, can we get some money? – NO!). The Lender gives you the money once you have done everything you said you would do as per your original quote.
30-40% is only a guide and you need to work with your contractor to figure out the actual number. Why you ask? Well, it's almost impossible to find a contractor who will work and not get paid anything until the job is done…and we always tell our clients to never pay a renovator/contractor 100% up front! Bad idea.
TIP: you don't have to work with the contractor(s) who gave you the quotes – you can work with anyone you want (at an arms-length relationship). However, if you go with a different contractor, they will still need to do the work that you submitted to the Lender.
So, who ends up happy with Purchase Plus Improvement plan:
Your contractor is happy because for SURE if they follow the blueprint/plan, they will get paid.
You're happy because you can keep your contractor accountable and you will have that new kitchen/bathroom/floors/windows etc, in your new house.
Your lender is happy because their security (your home) has increased in value so they're more than happy to lend you that extra money!
IMPORTANT: As I mentioned earlier here are variations to Purchase Plus Improvement programs that I simply can't cover in a blog like this. Talk to your Mortgage broker and don't make any assumptions. If you don't have a great broker, realtor or contractor let us know and we can connect you with any of our trusted professionals.
So go ahead, watch HGTV, dream about how your home could be, there is a way to make it happen!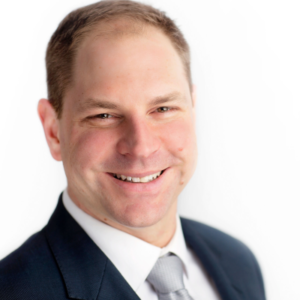 Craig Hogben
Mortgage Broker
Address:
59 John St S, Hamilton, Ontario
---
For a more in-depth discussion on these topics, go to: Request a FREE Copy of our latest book, "The Value-Driven Approach to Sell Real Estate: How to protect yourself from Real Estate Greed and bank extra profit by thinking like the great Warren Buffett."