2072 Bridge Rd. Oakville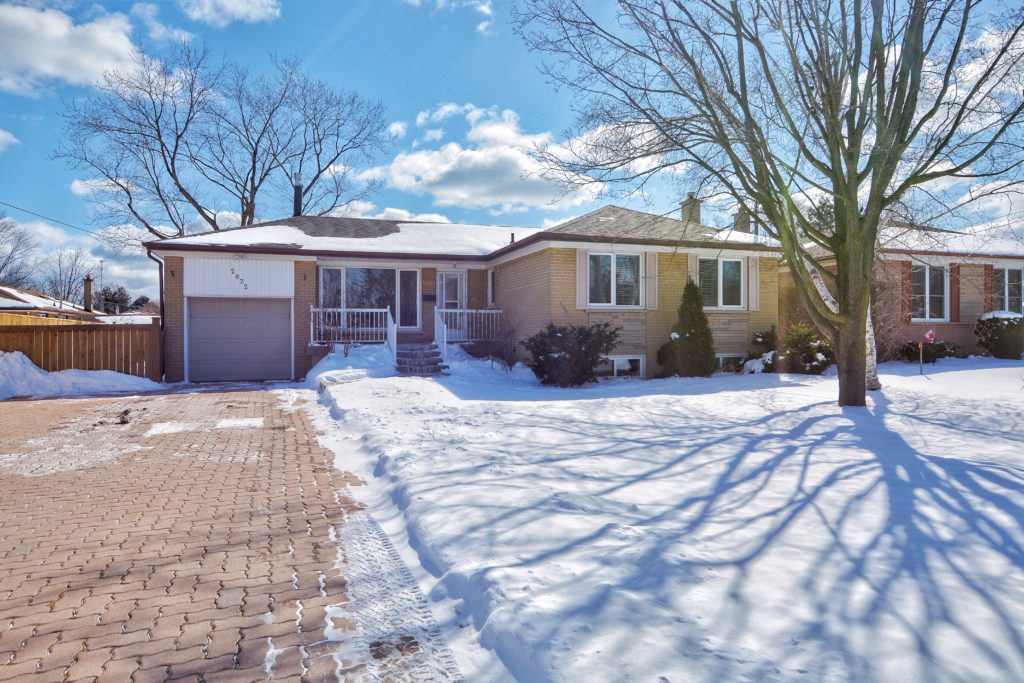 Listed At $849,000  |  3 Bds 2 Bths
Beautiful home close to Bronte Village

What is the perfect neighbourhood?  A neighbourhood that is located close to transit but far enough to be sheltered from the noise and hustle.  A neighbourhood that is close to shopping districts (Bronte Village) with great restaurants and unique finds.  A neighbourhood that is close to great schools and parks for you or your family. That neighbourhood is where you will find 2072 Bridge Rd, in Oakville.
2072 Bridge Rd is a solid brick bungalow that sits on a large lot with mature trees and a beautiful interlock driveway for at least 3 and maybe 4 cars.  Can you picture yourself unwinding from a busy day sitting in your own private backyard, sipping on a cold drink, while cooking your favorite meal on your outdoor grill.  All the while you are just on the outskirts of one of the areas greatest hidden treasures. Bronte Village.
For those of you who didn't know Bronte Village was founded in 1834 as a small fishing village at the mouth of 12 Mile Creek.  The hearty fisherman and women who grew Bronte Village also founded a very unique industry for the area:  StoneHooking. I know, I had never heard of that before either.  Turns out that Stonehooking is the process of gathering stone slabs from shallow water to be used for construction. This unique construction method was used to build the Stoneboats Restaurant.  The building still located today at 49 Bronte Rd. (now Yolanda' Suptino Casa) was created using "dundas shale" rocks collected in the shallow waters around Bronte Harbour and remains one of Oakville's protected historical buildings.
Not only is Yolanda's a great restaurant it is just one of many great places to explore in Bronte Village.  Living at 2072 Bridge Rd you get to experience all that Bronte Village gives you. A small town market feel even though its surrounded by all the hustle and bustle of the city.  
Bronte Harbour and Marina offers great walking trails and parks to enjoy all that mother nature has to offer.  2072 Bridge Rd is literally 6 minutes away from this incredible hidden treasure.  Picture walking along the paths and trails enjoying a summer evening letting the cares of the work day just slip away.  A place like this is truly hard to find.
2072 Bridge Rd is even closer to Coronation Park where they host events from a spring time Maple Syrup festival to great music and theatre performances.  
Come and see all that 2072 Bridge Rd can offer you and your family.  If you were looking for a lifestyle which gives you access to all the convenience of transit and the QEW but still close to that small community feel 2072 Bridge Rd is it.  Come and check it out before its gone!
---
To see all the pictures or to see more about our Documented Value-Driven Approach please visit www.2072Bridge.ca or www.ThreePillarsRealty.ca
Reference: FB/Website Post for Oakville