You don't go to McDonald's to get a Filet Mignon 5 Star Dinner and you don't go to Ruth's Chris Steakhouse and expect to pay $10 for a meal and be out of there in 7 minutes.
---
Article By: Neil O'Donnell
These are both 'restaurants' but to say that they are running the same 'business' couldn't be further from the truth.
McDonald's focuses on having everything standardized. Fries are cooked for 2:30 seconds exactly. Burgers, they are cooked for 3minutes. Put on a bun. 2 circles of ketchup, 1 of mustard, a tablespoon of onions, 2 pickles and done. Chicken nuggets. Same standardization. Drinks. The worker just pushes a button and the correct amount of soda is disbursed.
This Standardization of activities works perfect for McDonalds as they make up their business on volume. They focus on sales.
The reason McDonalds is so very successful is that every detail is handled at the corporate level. The employees, they have their VERY specific task and to ask them to do anything else their head would explode. You are just a number. Just another sale. Look at your receipt, you are order #198 or whatever they are at that day.
The opposite of this would be going to a 5-Star gourmet restaurant. You are greeted at the door by your name. The host may offer you a drink before you are even seated. The first server delivers your water. The main server delivers your bread and introduces him/herself. Then the rest of the evening is like Broadway show.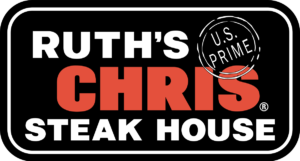 Want your order customized. Change out the sides? Add extra mushrooms on your steak? No worries.
Why?
Because each customer is treated individually. The chef doesn't have 5 pictures about how to make your hamburger. Each order is prepared by a chef that has spent years honing their craft and when a customized order comes in can quickly adapt because he/she is a true professional with experience.
Both can be successful business models but one focuses on sales while the other focuses on the customer/relationship.
We have a quote in our office that says, "Pros focus on Relationships. Amateurs focus on Sales."
We choose to go the Gourmet Restaurant route and customize your solution to YOU! What goal do YOU have in your sale or purchase? Need to move quickly? Pregnant and have a growing family? Want to be in a certain neighborhood/school? Getting divorced? Change jobs and locations every 3 years?
This is why, when we meet to discuss your move, we ask WAY more questions than we do speaking. We don't come in with a 'presentation' or 'power point' talking about us or our listing presentation. That is how the McDonald's agent would do it. Ask them to customize your solution and their head would explode. With us, everything is customizable. Now, do we have our overarching beliefs? Just like Ruth's Chris sources their beef from the premiere butcher and only buys the finest vegetables we have our core beliefs.
Need a painter? We can do that! Finish a basement? We have those relationships!
One of the best compliments we received from another agent upon closing was, " man, I don't do business like you!"
We discovered an asbestos issue and it quickly became a big issue. We had to work with the city, the air quality engineers, the abatement contractors, insulation and drywall contractors, etc. On top of that it caused problems with the lender so we had to put in more hours with the banks, lawyers, appraisers, inspectors etc. Literally hundreds of hours were spent making sure everything went well for our client.
Just this week as we work to get a property ready to sell we had the same thing. We noticed that the basement stairs had no railing and would fail the safety part of the inspection. So, we arranged a new set of stair to be built and installed. The master bath shower to be completely redone and a new customer closet system as well. We were on site for hours making sure everything was done correctly to ensure our client can get the maximum value from their home.
Countless hours. Hundreds of phone calls. This was the ultimate 'off the menu' order. The client didn't order one 'easy' item.
We were able to help this client because we aren't in 'sales'… If we were, there is NO WAY that this property would have be positioned to get the most profit and be in the best position to move on with their lives.
What that agent really said when he told us, "I don't do Business like YOU!"… He was saying that he doesn't 'customize', he doesn't 'find solutions to problems.' He is like McDonald's… fitting everything into a perfect little box.
So, next time you think real estate you need to think long and hard:
McDonald's or Ruth's Chris ?
Cheers!!!
---
For a more in-depth discussion on these topics, go to: Request a FREE Copy of our latest book, "The Value-Driven Approach to Sell Real Estate: How to protect yourself from Real Estate Greed and bank extra profit by thinking like the great Warren Buffett."