Testimonials for Rita Ventresca
We are proud of the Three Pillars team and the experiences that are unique and valuable to our clients. Whether it's your first home or your fifth, Rita is experienced in all types of buying and selling; see why others have enjoyed working with Rita and why so many return to her time and time again!
Niagara Region's Most Trusted Team of Realtors
Here, you'll find real accounts from past Three Pillars Realty Niagara clients. Whether we have helped them buy, sell, or invest, we're proud of the experiences we provide. Check out what other local Niagara residents have to say about their experience with our team, or drop us a line to share yours. We're always here to help.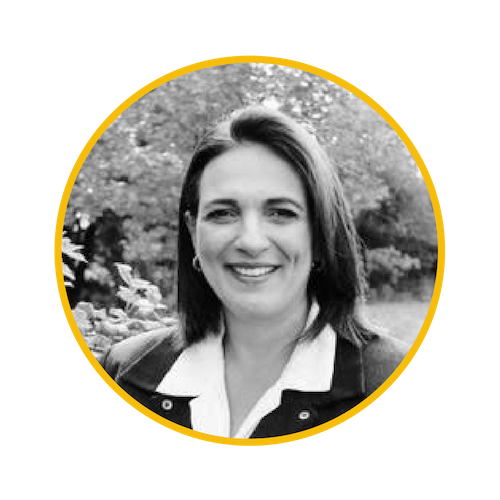 Doris
Review of Rita Ventresca
Rita was brought into a very difficult situation in my personal story. The sale of my family home was extremely difficult in many ways and Rita showed high integrity and unbiased support as well as knowledge and a caring attitude through it all. Rita lead me through waters that I could never dream I would have entered . She worked tirelessly to show me possibilities and finally led me to this home . I can now call this place after 10 months my home as this was so foreign to me. Rita connected me with helpful supportive professionals like Kevin Ashcroft who searched to make it possible for me to purchase my home. She connected me with others in like manner of character. Again and again Rita showed great care for me and my family. She continued to press on to get the job at hand done. She endured many unpleasant times throughout the transaction and faced each situation with confidence and courage. I had not purchased a home on my own for nearly 30 years and again was dealing with a sudden changes that left me somewhat shocked. I leaned heavily on Rita and trusted her in all aspects and for this I will be for ever grateful. I can only pass my experience on to others in need of her service and recommend her as a genuine woman of integrity. Thank you for this opportunity, and thank you Rita.  Sincerely, Doris Jansen
Jennifer
Review of Rita Ventresca
"Rita made my home buying process a wonderful experience. She is knowledgeable, experienced, thorough and was able to guide me through the process with the least amount of stress. Rita knows how to look out for her clients and as an out of town buyer she came through for our family. Thank you for making what could have been a challenge, an exciting life experience!" - Jennifer Theilen
Walter & Tammy
Review of Rita Ventresca
I was fortunate enough to meet Rita when I made contact with her about a listing that I was interested in seeing about a year ago. Since then she has kept in contact and now we are in the process of buying and selling our home. She has been very patient with us in our search to find what is right for our forever home and has always been very accommodating when I ask to see listings; always within my time frame requested. She is very personable and shows not only concern and consideration for my real estate needs, but always asks about my family and career in conversation. She has been my go-to for questions, concerns and insight in all aspects of home selling and home buying. I would highly recommend Rita to anyone purchasing or selling a home, as her service is gentle, warm and refreshing when compared to other real estate agents that I have come across. Rita has an air of authenticity which is hard to find in this industry so thank you for making it a good experience for my husband and I, and a fun one too!  Regards Walter & Tammy Agnoletto

More Client Testimonials:
"The first thing you will notice about Neil O'Donnell is that he listens more than he talks, a rarity in an industry filled with fast talkers trying to tell you what you want to hear.  Neil has the ability to present choices clearly and concisely, keeping your goals in mind. His professionalism inspires confidence in what can truly be a stressful time. If you want an agent who will thoughtfully answer your questions and keep you informed during the process of buying and/or selling your home, then Neil O'Donnell is the agent for you."

Darcy Val
"Excellent Realtor from start to finish. No pressure or persuasiveness to rush you in making a decision to buy or not to. Gives you time to think about property of interest and works with you based on your guts and market facts. Helps out in everyway to make the deal successful and maintain contact till closing date and even after closing date to make sure no issues. Understands the relationship aspect of business and not just the commission. He went over expectations to ensure the deal went through."

Abdul Raji
"I wanted to say thank you for helping me through this process over the last few weeks. It's been a whirlwind, and you helped make it a little more comfortable. I think I've made the right decision with St Catharines and that house has a lot of charm…Again, thanks very much. I would happily recommend you to anyone looking in the region."

Lesley Heathcote
Get your free copy of the The Value Driven Approach to Sell Real Estate
When the time comes for you to consider a home sale, you will know exactly what to look and listen for to detect your profit margin. Protect your interest from common real estate tactics that are outdated and not in your best interests, make more money, and enjoy the process.