Testimonials for Nicky Hill
We provide the most valuable and unique real estate experience available. By empowering our buyers and sellers to make well-planned buying and selling decisions, we build long-lasting partnerships that stand the test of time. Read on to find out why past clients have enjoyed working with Nicky on their real estate journeys.
Niagara Region's Most Trusted Team of Realtors
Here, you'll find real accounts from past Three Pillars Realty Niagara clients. Whether we have helped them buy, sell, or invest, we're proud of the experiences we provide. Check out what other local Niagara residents have to say about their experience with our team, or drop us a line to share yours. We're always here to help.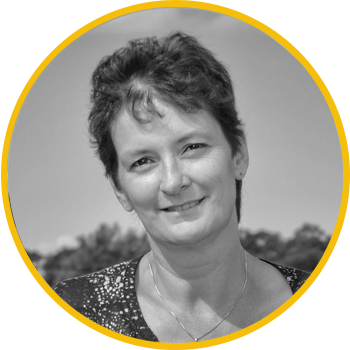 Lucky
Review of Nicky Hill
"Best service ever. Looking for a place? Ask for Nicky." - Lucky Enorense
Al McMillan
Review of Nicky Hill
"I have had a very pleasant experience working with Nicky Hill. What a great sense of humour! She is very knowledgeable, and always willing to go the extra mile to help." - Al McMillan

More Client Testimonials:
"The first thing you will notice about Neil O'Donnell is that he listens more than he talks, a rarity in an industry filled with fast talkers trying to tell you what you want to hear.  Neil has the ability to present choices clearly and concisely, keeping your goals in mind. His professionalism inspires confidence in what can truly be a stressful time. If you want an agent who will thoughtfully answer your questions and keep you informed during the process of buying and/or selling your home, then Neil O'Donnell is the agent for you."

Darcy Val
"Excellent Realtor from start to finish. No pressure or persuasiveness to rush you in making a decision to buy or not to. Gives you time to think about property of interest and works with you based on your guts and market facts. Helps out in everyway to make the deal successful and maintain contact till closing date and even after closing date to make sure no issues. Understands the relationship aspect of business and not just the commission. He went over expectations to ensure the deal went through."

Abdul Raji
"I wanted to say thank you for helping me through this process over the last few weeks. It's been a whirlwind, and you helped make it a little more comfortable. I think I've made the right decision with St Catharines and that house has a lot of charm…Again, thanks very much. I would happily recommend you to anyone looking in the region."

Lesley Heathcote
Get your free copy of the The Value Driven Approach to Sell Real Estate
When the time comes for you to consider a home sale, you will know exactly what to look and listen for to detect your profit margin. Protect your interest from common real estate tactics that are outdated and not in your best interests, make more money, and enjoy the process.