Testimonials for David Sokol
David is one of the founding partners of Three Pillars. Having a longstanding reputation and wealth of experience in Niagara's real estate market sets him apart from the pack. His unique knowledge and skill set is second-to-none, and are why clients keep returning to David for the next homes over and over again. See what these happy clients have to say below!
Niagara Region's Most Trusted Team of Realtors
Here, you'll find real accounts from past Three Pillars Realty Niagara clients. Whether we have helped them buy, sell, or invest, we're proud of the experiences we provide. Check out what other local Niagara residents have to say about their experience with our team, or drop us a line to share yours. We're always here to help.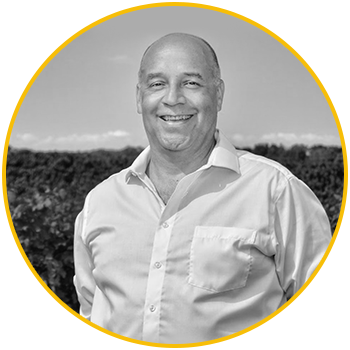 Sandi & Loretta
Review of David Sokol
My mother and I worked closely with David to sell 3 unusual properties in St Catherines. We knew it would be a challenge to find a suitable buyer given the condition of the properties and the price we wanted. David worked with us at all points during the process explaining clearly and kindly to my elderly mother what needed to be considered, guiding her every step of the way. He was always patient, considerate, kind and made my mom feel comfortable. David was able to find a buyer, close the deal and made this tricky transaction seem painless! We would recommend David and his team to anyone looking for a professional, go above and beyond attitude realtor! Congratulations David on a job well done! On behalf of our family, thank you! A grateful daughter and mother, Sandi and Loretta
Joann Trenton
Review of David Sokol
"Working with David Sokol was a pleasure. He was very professional and took care of everything, which took the stress off of myself. If things popped up, David took care of them. He always kept me in the loop. Highly recommend Three Pillars Realty Brokerage." - Joann Trenton
Manish
Review of David Sokol
"Working with David to sell a house in Niagara. Excellent service and market knowledge. Real pleasure working with him." - Manish Aggarwal
Mary Ann
Review of David Sokol
"David helped us sell our property. He laid out a plan of action and stuck to it. With his expertise we sold quickly and for over asking! I would recommend David to anyone who is looking to buy or sell. You will not be disappointed." - Mary Ann Schaper
Alex Sheehan
Review of David Sokol as Broker of Record
"After speaking with you and getting CLEAR on intentions and focus I think I literally saw instant manifestation! I was just thinking this morning about maybe putting out some Google Ads for Seller leads but before I could do it, I got a text alert from Agent Pronto for a Seller lead in St. Catharines and after speaking with him now have a listing appointment for Tuesday!! I totally forgot I had even signed up with Agent Pronto! Thanks again for taking the time to chat with me this week - pretty obvious it's already made a difference!" - Alex Sheehan
Sandeep Jain
Review of David Sokol as Broker of Record
"Worked with David Sokol on 4 deals since last year and can surely say that the experience has been very calming and satisfactory! Will absolutely love to continue working with him in the future and recommend his services to anyone!" - Sandeep Jain
Deborah Robinson
Review of David Sokol as Broker of Record
David is always a pleasure to work with on referrals! He is super attentive to my clients wants and needs, very professional with a dose of humour to put you at ease. He is the realtor I would use for buying or selling in the Hamilton and St. Catherines area! I highly recommend him. - Deborah Robinson
Shieleen Maddalena
Review of David Sokol as Broker of Record
David exceeded my expectations and made what could have been a terribly intimidating experience one that was more than pleasant. I'd highly.recommend him to anyone that is looking to buy a home, or sell the one they're currently in. I cannot say enough positive things about his professionalism and expertise. 5 stars! - Shieleen Maddalena
James Cadeau
Review of David Sokol as Broker of Record
This is the 5th property I have bought/sold with David Sokol. He did another fantastic job selling my Toronto condo recently. He is patient, knowledgeable and made this sale stress-free. - James Cadeau
Elka Graham
Review of David Sokol as Broker of Record
Wish I could give 10 stars!!!  I have had the pleasure of having David as my real estate agent for 2 properties.  He is very knowledgeable, professional and always responds in a timely manner.  Despite any challenges that have arisen, he has been reassuring that all will work out for the best... and it did!!!  Thank you David!!! - Elka Graham

More Client Testimonials:
"The first thing you will notice about Neil O'Donnell is that he listens more than he talks, a rarity in an industry filled with fast talkers trying to tell you what you want to hear.  Neil has the ability to present choices clearly and concisely, keeping your goals in mind. His professionalism inspires confidence in what can truly be a stressful time. If you want an agent who will thoughtfully answer your questions and keep you informed during the process of buying and/or selling your home, then Neil O'Donnell is the agent for you."

Darcy Val
"Excellent Realtor from start to finish. No pressure or persuasiveness to rush you in making a decision to buy or not to. Gives you time to think about property of interest and works with you based on your guts and market facts. Helps out in everyway to make the deal successful and maintain contact till closing date and even after closing date to make sure no issues. Understands the relationship aspect of business and not just the commission. He went over expectations to ensure the deal went through."

Abdul Raji
"I wanted to say thank you for helping me through this process over the last few weeks. It's been a whirlwind, and you helped make it a little more comfortable. I think I've made the right decision with St Catharines and that house has a lot of charm…Again, thanks very much. I would happily recommend you to anyone looking in the region."

Lesley Heathcote
Get your free copy of the The Value Driven Approach to Sell Real Estate
When the time comes for you to consider a home sale, you will know exactly what to look and listen for to detect your profit margin. Protect your interest from common real estate tactics that are outdated and not in your best interests, make more money, and enjoy the process.