Testimonials for Mark Garrett
We provide the most personalized and unique real estate experiences around. By empowering our buyers and sellers to make educated buying and selling decisions, we build long-lasting relationships of trust. Why do our clients suggest us to their friends and family, then come back to us next time they're in the market? Read on to find out.
Niagara Region's Most Trusted Team of Realtors
Here, you'll find real accounts from past Three Pillars Realty Niagara clients. Whether we have helped them buy, sell, or invest, we're proud of the experiences we provide. Check out what other local Niagara residents have to say about their experience with our team, or drop us a line to share yours. We're always here to help.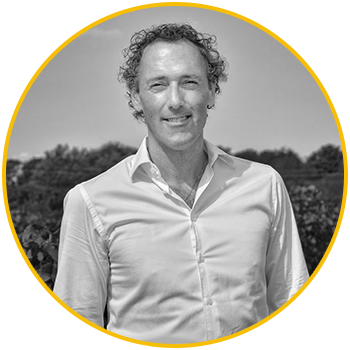 Darren & Josie
Review of Mark Garrett
"To tell you the truth of the matter, I had never heard of Three Pillars Realty before the time of selling my house, but was attracted to this company for one reason alone, Mark Garrett. Mark is one of those people that you rarely meet in life, but when you do, you never let go. His heart is pure and is one of the most giving people I know, even to complete strangers. I could have went with a bigger company like Re/Max, but something told us to follow our hearts, and that Mark would have our back through this whole process of selling our home. After coming on board with Three Pillars Realty, it didn't take us long to meet other members of the team, and to know that they also had our best interest at hand.  Everything from expert advice in home staging, open houses and competitively pricing our home in an unfavourable market, getting us over our asking price. The result was peace of mind for my wife and myself. Something you can't put a price tag on. Both my wife Josie and myself would like to thank Mark Garrett and the Three Pillars Realty team for an amazing job, well done!" 
Brad Wilson
Review of Mark Garrett and David Sokol
"I worked with David Sokol and Mark Garrett, two very competent and professional realtors.  They were very accommodating in helping me find the best possible house for the amount of money I had to spend.  I could speak with them night and day and they helped me with things above and beyond the duties of your average realtor.  In the end I got a fantastic house and two new good friends and business to business partners. I have dealt with several realtors over the years but none as competent, professional and friendly as Dave and Mark.  I would not hesitate to recommend their services to anyone." — Brad Wilson
Jim & Nancy
Review of Mark Garrett
"Working with Mark was an absolute pleasure. He is very friendly and outgoing. We were moving from out of town and didn't know the city but Mark tirelessly showed around Hamilton, the difference between neighbourhoods and really dug down to understand exactly what we were looking for and where we would be happiest raising our family. And we found it! We have our dream home and couldn't have been happier about the entire process from beginning to end!" — Jim & Nancy
Klara & Stefan
Review of Mark Garrett
"You were absolutely amazing with us. You did not mind if it was Saturday or Sunday, you were always ready to take us around and show us more properties. We never felt impatience from you, or any effort trying to convince us to make a purchase. You truly and sincerely wanted to find the house that we were looking for. You proved to be very professional, knowledgeable, very kind and very friendly, always protecting our best interests, passionate about your work and very thorough. We had very pleasurable time spent with you. Buying a house is not an easy process, but if all the agents would be like you I am sure many more houses would be sold and bought. We sincerely recommend you to anybody who wants to make a sell or purchase and wish you the best in your professional career." — Klara & Stefan Bodis
Lorraine & Frederik
Review of Mark Garrett
"Moving to a new city is not for the faint of heart.  My husband and I were fortunate to have Mark Garrett and David Sokol helping us.  Both gentlemen were understanding and very patient with us. They were also a lot of fun to work with.  We received great support from our initial contact all the way through our moving date and beyond. We do not plan to move again for a very long time; but I most certainly will recommend Mark and David to anyone searching for a home in the Greater Hamilton area." — Lorraine & Frederik
Mario & Serap
Review of Mark Garrett
"Serap and I can't say enough on how professional a real estate agent you are. Between my wife and I, we purchased and sold over 8 properties and have never met an agent as professional and kind as you. My wife and I were very impressed on your attention to detail, patience, follow-ups making every step so easy and seamless. Your overall knowledge and advice were awesome. Mark, you are second to none. Keep up the GREAT work and we wish you, Three Pillars Realty, and your families continued success and the very best over the upcoming holiday season." — Mario & Serap
Jovi & Yohana Otite
Review of Mark Garrett
"Mark helped us buy our first home. He is an amazing agent with exceptional professionalism. From start to finish, he took extra steps to understand our needs and circumstances. As first time home buyers, we weren't familiar with some of the process and Mark helped us navigate the process, making sure that we understood each step. From the get go, it was clear that Mark's goal wasn't just to sell us a house, but to help us find the home that works for us! He was accessible and responsive at all times to answer our questions. We totally recommend Mark to anyone that is looking for the highest level of care." — Jovi & Yohana Otite
Jovi & Yohana Otite
Review of Mark Garrett
"Mark helped us buy our first home. He is an amazing agent with exceptional professionalism. From start to finish, he took extra steps to understand our needs and circumstances. As first time home buyers, we weren't familiar with some of the process and Mark helped us navigate the process, making sure that we understood each step. From the get go, it was clear that Mark's goal wasn't just to sell us a house, but to help us find the home that works for us! He was accessible and responsive at all times to answer our questions. We totally recommend Mark to anyone that is looking for the highest level of care." — Jovi & Yohana Otite
Christopher
Review of Mark Garrett
"Mark was an unexpected pleasure of my recent move. He was thorough, professional and best of all extremely helpful in my recent move to a new home. He made it all so relatively simple. I'm a customer for life." — Christopher
Yvette & Family
Review of Mark Garrett
"Renting a house that met our needs and budget was really difficult to find. Our realtor, Mark Garrett, was the perfect fit for us. From the first time we met Mark, he seemed to care about our needs and wanted to help us find a house as soon as possible. He went above and beyond to help us with renting the house that we live in now. He is dedicated, professional and has a good knowledge of the market. To those thinking about renting or buying a house, we highly recommend Mark due to his honesty and hard work to meet your needs"  — Yvette & Family
Peter Chang
Review of Mark Garrett
"I would like to share our recent investment home purchase with Mark Garett.

Over the course of the past thirty years, I have worked with several other realtors in the purchase of three homes and selling of two. I would have to say that Mark is not your typical realtor and he has certainly exceeded all of our expectations. Not only is he thorough and dedicated, but he is an intuitive individual who is both compassionate, professional and entertaining. From the initial start of our search into a new home, Mark has been alongside us the whole way. Based on our budget, Mark tailored a portfolio that was receptive to our needs, all the while surprising us with his complete dedication in finding us the home that would best suit my family's needs and our budget.
I had not expected Mark to go above and beyond to check out homes that we had found online nor take the time to research others he felt would be in line with our vision. Mark's attention to detail has been a valuable asset to us in our search, making many vital observations and highlighting concerns I had not noticed myself. There were several homes that we had seriously considered purchasing, but Mark's expertise and diligence made us aware of major items we hadn't noticed before." — Peter Chang
The entire process with Mark has really demonstrated his remarkable dedication to client satisfaction. Unlike agents from past homes, Mark has stayed with us from the initial steps to our leap into renovations. No other realtor has ever dropped by to check in or offer assistance in renovations. He has been there to guide us as not only a valuable resource, but now as truly good-hearted friend.  
" — Jovi & Yohana Otite
Kathie, Scott & Matt
Review of Mark Garrett
"We would like to take this time to let you know how much we appreciated the work that Mark did assisting us to find a rental condo in our preferred area of Mississauga. Prior to working with Mark we tried other agents in our area but they were not very helpful in securing what we wanted, and kept making comments like … you're only going to be here a year, so the size is okay, or it's not that far out of your area, or they only want to rent to a married couple and family. With Mark he understood our goals to find a place that we could live in long-term, in our preferred area. He was instrumental in us getting the right place and he negotiated with the Real Estate Agent to get the rental we wanted. He was with us on the day when we got the keys and walked around with the other agent to point out some things that needed fixing, and which were done within a couple of weeks.  If it wasn't for Mark we would never have gotten the place we wanted, in the area we wanted at a price we could afford. If and when the time comes for us to move, Mark will be the first person we go to when we start looking." — Kathie, Scott & Matt
Sherry
Review of Mark Garrett
"I recommend Mark highly as a great real estate agent who is pleasant, understanding to the clients needs and down to earth.  Also had an awesome experience where Mark was attentive to my needs and patient with showing me properties and show me what I was looking for in a home.  Mark always made time for me when I needed him and was professional and diligent in winning the perfect home for me at a busy, competitive time in the market." — Sherry
Cole
Review of Mark Garrett
"Big Shout Out to Mark, I relocated from Vancouver BC. I tried a few real estate agents prior to Mark and didn't find a connection. Mark made you feel welcome and very professional at his job. Mark was the best realtor you could ask for. Not only did he find my perfect home but made the process so unbelievably easy and comfortable. Mark is extremely accommodating and gets back to you immediately no matter the time of day. If you don't use Mark, you've missed out!!!" - Cole
The Vickers
Review of Mark Garrett
"Mark was so great to work with! He was honest, accommodating, and supportive throughout the entire process of selling our house and buying our new house. When viewing houses, he was thorough and always had our needs in mind. He took away the stress and helped us enjoy the process. If you want a fun, easy real estate experience, Three Pillars is the way to go!! Thank you so much for everything Mark!" - The Vickers
Megan
Review of Mark Garrett
"We had been looking for a home for awhile and when the time came to jump into the buying market we balked. Our family friend and only agent had passed away and we weren't sure we could ever trust someone again. Then we met Mark. He was super friendly, easy to talk to and very accommodating. He found us several houses that met our criteria and always made himself available to show us the properties. He helped us secure our new home and stood by us right through closing and after. Not only did we chose the right agent, but we also gained a new friend. Mark was truly professional and always had our best interest at heart. I wouldn't hesitate to recommend him to my family and friends. Thank you Mark your team work made the dream work!" - Megan
Amanda, Uriel & Uriel Jr.
Review of Mark Garrett
"Thanks Mark Garrett, to helped us find our Dream home! My husband, my son and myself can't thank you enough for all your hard work, patience, kindness, and professionalism, and good sense of humor, always making a joke ... The day we meet you demonstrated that your goal is to make your clients happy no matter what .Thank you sooo much ,your amazing!!" - Amanda ,Uriel and Uriel Jr.
Adam & Amanda
Review of Mark Garrett
"Thank you Mark for all your hard work and dedication. You are the best agent that we have ever had. Very impressed with everything that you have done for us and fast response, finding last minute appointments on the same day that we found. We really appreciate everything that you have done for us. You have really gone above any expectation we have ever had in an agent.  Thank you." - Adam & Amanda
Daniel
Review of Mark Garrett
"Mark was dedicated to finding the right home for us, focusing on our needs and interests. He was very easy to get in touch with and was always helpful. We were all vary pleased to have worked with Mark in finding a new home for my parents." - Daniel
Craig
Review of Mark Garrett
"Mark is a fantastic agent helpful no pressure and always available for any questions.Keep up the great work". - Craig B
John & Tina
Review of Mark Garrett
"Please accept our heartfelt thanks for the incredible service you provided for us during our search for the perfect house that we can call home. You went above and beyond our expectations. Whether it was the invaluable input you gave us while tirelessly presenting homes to match our criteria , keeping open lines of communication every step of the way , or the times you worked late in the night on our behalf. We were repeatedly impressed with your work ethics and attention to detail. We felt so confident in your dedication to us it was like working with a friend or family member. We will highly recommend you to others looking for a realtor. Thank you so very much." - John and Tina
Karl
Review of Mark Garrett
"We have been dealing with Mark over the past year, first to find a suitable rental and then in finding our new home. We have found Mark to be the ultimate professional who always knows his stuff and goes out of his way to help us understand what we are looking for and how each possible property fits into our plan. Mark has a true passion for his work and a great sense of what we, the client are looking for. He understands the market and can translate builder hyperbole into simple terms for us to understand. There is no question that Mark can't handle, if he doesn't know up front he'll tell you and then go and get the definitive answer. We are glad that we have Mark on our team and that he has helped us find our final home. Thanks" - Karl Romphf
Shea
Review of Mark Garrett
"Mark Garrett from Three Pillars Realty was recommended to us by a family friend when we began to look at houses. He was a delight to work with, and made our first journey into home ownership so easy! He went above and beyond anything we expected of a realtor and helped us find the perfect home. Thank you!" - Shea
A.B
Review of Mark Garrett
"Mark was a great relator that assisted me in renting my house , he was impressively efficient and professional. But aside from being very knowledgable, he is super nice, approachable, not pushy and listens to your needs. He advocates for his client very well, basically he was on top of things and communicates very well that I was not left wondering if he is following up with things or understood my needs. I was very lucky to have had him as my agent and will definitely to utilize him in the future and recommend him with 100% confidence to work with anyone." - AB
Anonymous
Review of Mark Garrett
"Mark Garrett was recommended to me through a co-worker who previously relocated using his services. He was highly recommended and I was assured that he would work within my budget to find me the best deals. Mark ended up providing me a long list of apartments in which to choose from, and I ended up deciding on an apartment outside of my originally designated budget, due to the fact that I was so excited about it. All of the confusing paperwork and applications were also provided by, and signed through Mark, and the process felt much simpler than when applying alone, which was another added bonus. Anything I could've possibly wanted or been concerned about was covered, and I would highly recommend Mark to anyone looking to simplify apartment hunting and guarantee yourself the best opportunity."
Billy, Brenda & Ron
Review of Mark Garrett
"It was with great pleasure to work directly with Mark Garrett at Three Pillars Reality. Right from the start we knew we were in good hands with Mark. Mark always kept us up to date with every step and was always available to answer any questions. We will definitely recommend Mark to anyone that needs to buy or sell a house!" - Billy, Brenda & Ron 
Bryan and Aziyade Jackson
Review of Mark Garrett
"Mark was a pleasure to deal with - as we sold our Grimsby home and purchased a new home in Grimsby as well. He was always professional and listened to our concerns. He has a very strong knowledge of the local market, and assisted us with making the best decisions. Mark was very hands on, and did what needed to be done to sell our home quickly and at market value. He acted quickly when we were scrambling to purchase a new home. He removed the stress from the real estate transaction, by handling all matters in the most professional way. Helped with every detail – could not have asked for a better person. Thanks very much Mark." - Bryan and Aziyade Jackson
Andrew and Matt
Review of Mark Garrett
"My brother and I are very much satisfied with the entire experience. As first time home-buyers, you have guided us through the entire process with clear, concise instructions as well as recognize problems that we were not aware of. The selection of houses you have provided were excellent, all within parameters that suited us. The immediacy of replies has made it a quick, easy and worry-free experience. And most importantly, just being genuine and friendly has made it enjoyable. Thanks and all the best." -  Andrew and Matt
T.B
Review of Mark Garrett
"It was a pleasure to work with Mark on both the sale of our old house along with the purchase of our new house. His professionalism, class, energy, responsiveness and his extensive knowledge of the industry make him everything a great real estate agent should be. An outstanding agent that goes above and beyond. I would highly recommend Mark. Thank you Mark Garrett!!!" -  T.B
Jim, Sherry and Ally
Review of Mark Garrett
"Thank you for your second to none service! Not only did we find an outstanding realtor we feel we gained a friend! We had our names with a few realtors before we met you. Your commitment far surpassed them. If there is anything we can do for you please don't hesitate to ask. We are just sad the adventure is over! We miss you! Thank you Mark, it was truly a pleasure working with you." -  Jim, Sherry and Ally
Kelly Steepe
Review of Mark Garrett
"My husband and I had a great experience with Mark Garrett and Three Pillars Realty. From the first time he called all the way until closing, Mark gave sound advice, was flexible, and guided us through the entire process. We are very appreciative of the amazing service he provided and would highly recommend him to our friends and family." - Kelly Steepe
Esther Serif
Review of Mark Garrett
"I just can't thank you enough for all that you have done in the short time of one week to ensure I was pleased with the rental. Your services weren't just about business, but a friendly relationship going above and beyond. When I am ready to purchase my next home there will be no doubt that I can count on you to achieve my home goal! Thanks again for everything!" - Esther Serif 
Norma S.
Review of Mark Garrett
"When my original real estate agent gave up on me because he felt that I did not know what I wanted, and he did not want to waste his time, forgetting that I was a customer.  We were looking at a property in Grimsby, and my husband found Mark Garrett on the internet to show us the house.  Mark is charming, low key, but ever so helpful and kind.  He assisted us every step of the way through the process.  He showed us a number of homes, not easy to do during this terrible pandemic.  After we had settled on the place we decided to purchase, he sent us a whole lot of information on transferring to Grimsby, introduced us to a lawyer in town, gave us a list of services to contact prior to moving.  All this made for a smooth transition.
He helped us get a plumber, a landscaper, an architect.  He cut us some new keys for the house.  He took out some boxes and tree branches out to the dump for us.  All this, over and above what we have had from other real estate agents we have had in the past. He has now become a good friend and I would be happy to recommend him to anyone looking to purchase a home."  - Norma S.

More Client Testimonials:
"The first thing you will notice about Neil O'Donnell is that he listens more than he talks, a rarity in an industry filled with fast talkers trying to tell you what you want to hear.  Neil has the ability to present choices clearly and concisely, keeping your goals in mind. His professionalism inspires confidence in what can truly be a stressful time. If you want an agent who will thoughtfully answer your questions and keep you informed during the process of buying and/or selling your home, then Neil O'Donnell is the agent for you."

Darcy Val
"Excellent Realtor from start to finish. No pressure or persuasiveness to rush you in making a decision to buy or not to. Gives you time to think about property of interest and works with you based on your guts and market facts. Helps out in everyway to make the deal successful and maintain contact till closing date and even after closing date to make sure no issues. Understands the relationship aspect of business and not just the commission. He went over expectations to ensure the deal went through."

Abdul Raji
"I wanted to say thank you for helping me through this process over the last few weeks. It's been a whirlwind, and you helped make it a little more comfortable. I think I've made the right decision with St Catharines and that house has a lot of charm…Again, thanks very much. I would happily recommend you to anyone looking in the region."

Lesley Heathcote
Get your free copy of the The Value Driven Approach to Sell Real Estate
When the time comes for you to consider a home sale, you will know exactly what to look and listen for to detect your profit margin. Protect your interest from common real estate tactics that are outdated and not in your best interests, make more money, and enjoy the process.